The Romero&Braas production network.
working in latin america means knowing the people that you work with, very well...
Our production network spans across the entire continent, it consists of vetted film and tv professionals who share our vision and help us extend our reach into the far corners of Latin America.
Countries covered by our production network.
Currently, we rely on trusted production professionals in the US, Mexico, Guatemala, Nicaragua, Panama, Costa Rica, Venezuela, Colombia, Ecuador, Peru, Bolivia and Brazil. Meet some of our production network members below or use the form to get-in-touch and learn how to collaborate with us on future productions!
Meet some of our production network members…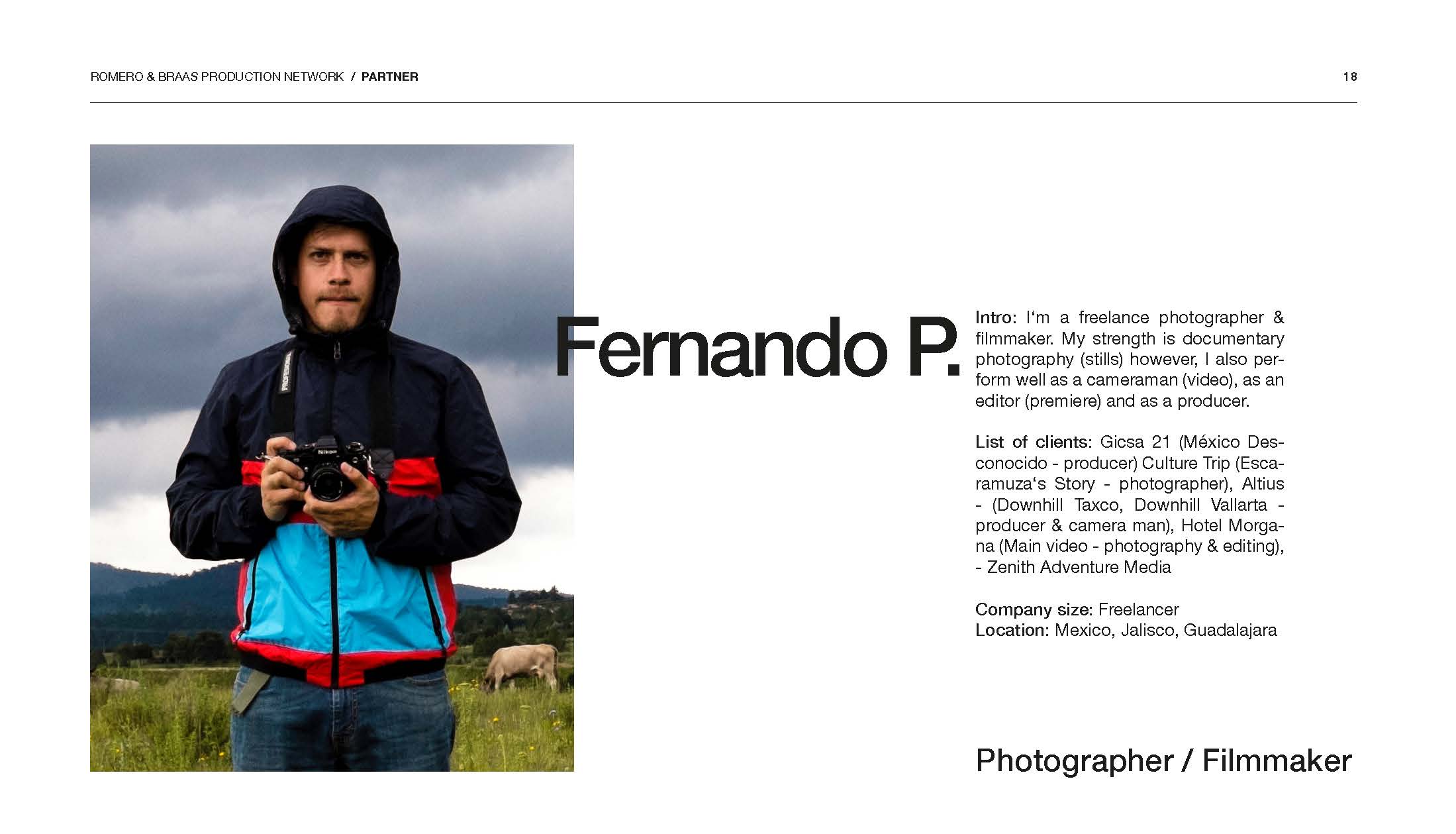 Would you like to work with us and our production network members on your next production im Latin America?
Romero&Braas partners with Lucky Twins, a director duo:
We are merging our production expertise with lucky twins' creative energy. their productions between miami and mexico put the stories first and go hand-in-hand with the R&B value of giving the stories that need to be heard, a voice.
ABOUT LUCKY TWINS: We're not only filmmakers, we're global impactors, so we are steadfast in our dedication to creating content that makes a connection, starts conversations, puts people above profit, bridges communities, supports fair trade, preserves cultural traditions, celebrates artistry, enacts change, empowers women and creates a sustainable future for all.
Positive change is our mission, these are our mediums:
Brandend Content
Eco-Fashion Films
Feature Films
TV Series
Web Series
Music Videos
Documentaries
Short-Docs
Like to join our production network?
By filling out the following form you express your interest in forming part of the Romero and Braas - Production Network. After signing up we will contact you to commence a short vetting and onboarding process. Following that, we will incorporate you in pitches to our clients whenever your profile fits.